Animal Activists Encourage Non-Lethal Methods For Controlling Urbana Goose Overpopulation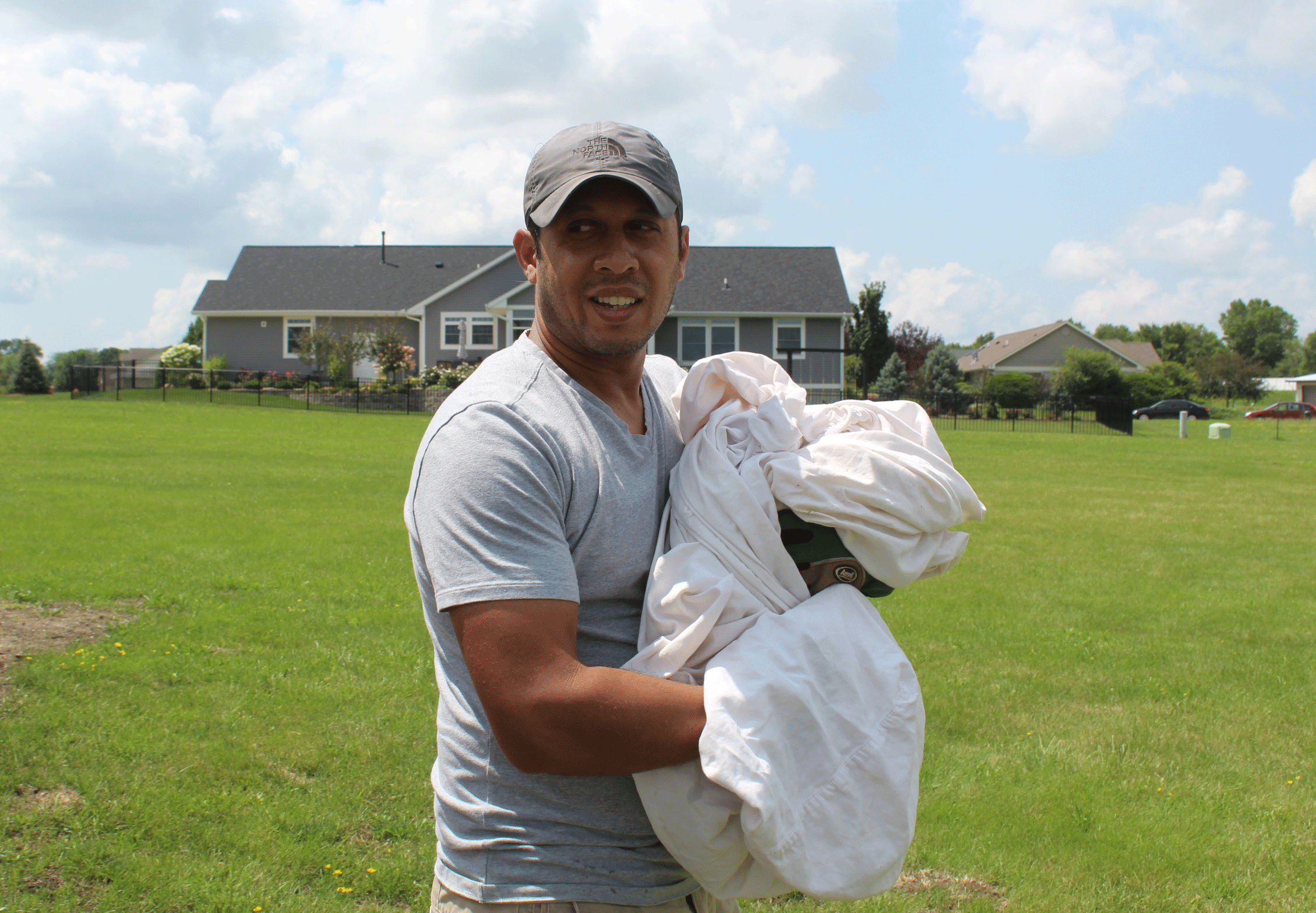 URBANA- Subdivisions and parks throughout Champaign County have been trying to control the goose population for years– using methods ranging from hazing dogs to culling, or killing, geese.
Now, a new goose rights organization named Friends of Geese is recommending non-lethal methods for controlling the population.
Susan Parenti, a Friends of Geese activist, says the organization offers services to control the population peacefully.
"[Friends of Geese] is simply showing people that if you have a distaste for murdering geese, we can show you ways to control them," Parenti says.
While they did use some non-lethal population control methods, including hazing dogs, lasers, nest manipulation and vegetation design, the Urbana Park District killed more than 175 geese in Crystal Lake Park last year.
According to a recent survey conducted by Crystal Lake Park, more than half of park visitors observed conflicts or problems with geese including feces, noise, aggression, water quality and traffic.
"This was not an action we took lightly and was only performed after many years of increasingly intensive management efforts to limit the impacts of geese on the park," the Urbana Park District wrote on their website.
In an email to Illinois Newsroom, the Illinois Department of Natural Resources wrote that they recommend non-lethal methods including hazing, nest and egg destruction and habitat modification.
"Most goose-human conflicts can be solved or mitigated through non-lethal management," the department wrote.
Now, the Urbana Park District is spending over $2.5 million to rehabilitate Crystal Lake Park. According to the district, changes will include growing grasses tall along the edges of the water– creating an unappealing habitat for geese.
Michael Patrick Ward, an associate professor in Natural Resources and Environmental Sciences at the University of Illinois, says that's the best practice for keeping geese away.
"It's all about habitat management," Ward says. "Creating natural landscapes within these parks' natural habitat will help mitigate much of the issues that we see."
Ryan Askren, a graduate student who studies geese under Ward at the university, says it's no surprise geese are attracted to ponds in local subdivisions and parks. He says because so much of their natural habitat is gone, they have to find other places to nest and live.
"We've really just destroyed all the habitat that they historically would have had in Illinois," Askren says. "These urban areas provide relief from natural predators and hunting pressure."
Another non-lethal method to control the population is addling the eggs– a process where eggs are taken from nests, the embryo is terminated and the egg is returned to the nest.
Friends of Geese members say they will come to areas where geese are nesting and addle the eggs to control the population free of charge.
However, Penny Hanna, an activist with Friends of Geese, says the process is something you have to keep up with. To her, it's like birth control.
"If you take the egg out, they will lay more so you have to keep coming back and coming back to do this," Hanna says.
Hanna says she believes local park districts and subdivisions need to learn how to better control the geese without using lethal force.
"You can, as humans, live in nature– not above nature or upon nature," Hanna says. "You can settle conflicts with wildlife and other humans peacefully."
Farrah Anderson is a student journalist for Illinois Newsroom. Follow her on Twitter @farrahsoa.