Drag Picnic Offers Safe Space For LGBTQ+ Folks In Champaign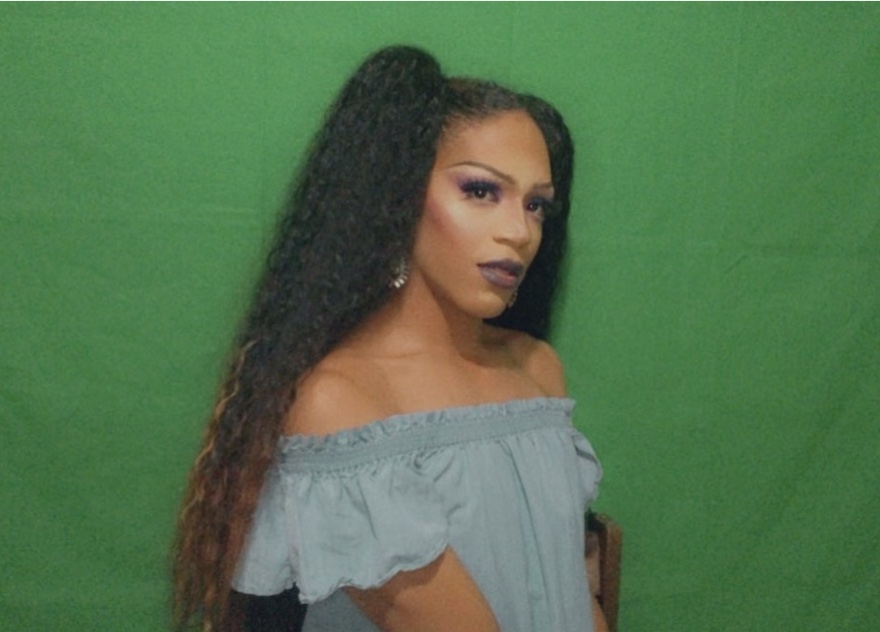 CHAMPAIGN — June is Pride Month, and LGBTQ+ folks and allies in Champaign are ready to kick off the month with a Drag Picnic taking place at West Side Park this Saturday.
CJ Brown is the host and organizer of the picnic, as well as one of the drag performers taking the stage this weekend. She said that the picnic is a way for the LGBTQ+ community in Champaign to gather in a safe and uplifting space since Champaign doesn't have a designated safe space for queer folks since the local gay bar closed in 2017.
"We've not really had a safe and consistent queer space, so it's been really hard to keep queer events going in town and kind of maintain that sense of community," Brown said.
Brown said she's hoping to foster that sense of community with the Drag Picnic as well as create a space where others can see themselves represented and celebrated. She said she specifically had kids in mind as she was planning the picnic since she works in early childhood education and remembers when she was still becoming comfortable with her gender identity.
"A lot of events are usually not family-friendly, so that was something that was really important to me and giving younger kids the opportunity to come out and enjoy and see people that look like them and present differently," Brown said.
Brown said she remembers when she saw her first drag show at Chester Street Bar in Champaign and that she was inspired by Seduction Carrington, the drag queen who was performing."Her performance was just so captivating and lively, and she's so energetic, and I love her dancing and her style and her confidence, so I was really drawn to that," Brown said. "I was also having a lot of problems with my own gender identity and the ways that I wanted to present myself. So, I thought that drag would be a really good way for me to kind of experiment with femininity."
Brown joined the Carrington family after seeing that performance, and she performs as her drag persona Karma Carrington in shows.
But over the past year, Brown wasn't able to perform as much, and she wasn't able to organize drag events like the picnic since there were so many COVID-19 regulations.
"It was especially hard because not only do we not have a queer space in town that's for us, by us, but now all of the other spaces are low capacity," Brown said. "It's been a really hard line to walk between keeping myself in the public safe while also still having events and opportunities for us to come together and be a community and have fun."
When Brown did start hosting events, she said that many people, understandably, didn't feel comfortable coming. Drag queens were also struggling with keeping their masks on during performances, which often includes lots of dancing and moving around.
"It's definitely been a learning experience for us, but it's just made us more adaptable and has definitely pushed us a little bit out of our comfort zone, which we probably needed," Brown said.
And Brown did find a way to adapt to the circumstances and host an event that can accommodate a large group of people while still keeping attendees safe. Initially, registration for the picnic was filled up, but Brown said that as Illinois is moving out of phase four to phase five, she's able to increase the capacity of the picnic. She also assured that people will be spaced out and that the drag queens will be wearing masks.
Along with multiple drag performances taking place, Brown said that The Urbana Free Library will be handing out goodie bags and crafts, and Uniting Pride will be providing informational resources about different support groups they offer.
Brown also said there's going to be a happy hour event at NOLA's Rock Bar after the picnic for those who weren't able to make the picnic or who just want to keep the celebration going.
"It's a good networking event to kind of see what resources are out there for the community and just to get out and enjoy the good weather and have a nice kickoff to Pride Month so that we can keep that energy there even though times are a little hard right now," she said.
The Drag Picnic will take place Saturday, June 5 from 12 – 1:30 p.m. at West Side Park. The Pride Happy Hour at NOLA's will follow at 4 p.m.