Illinois Researchers Using Image Recognition to Manage Invasive Asian Carp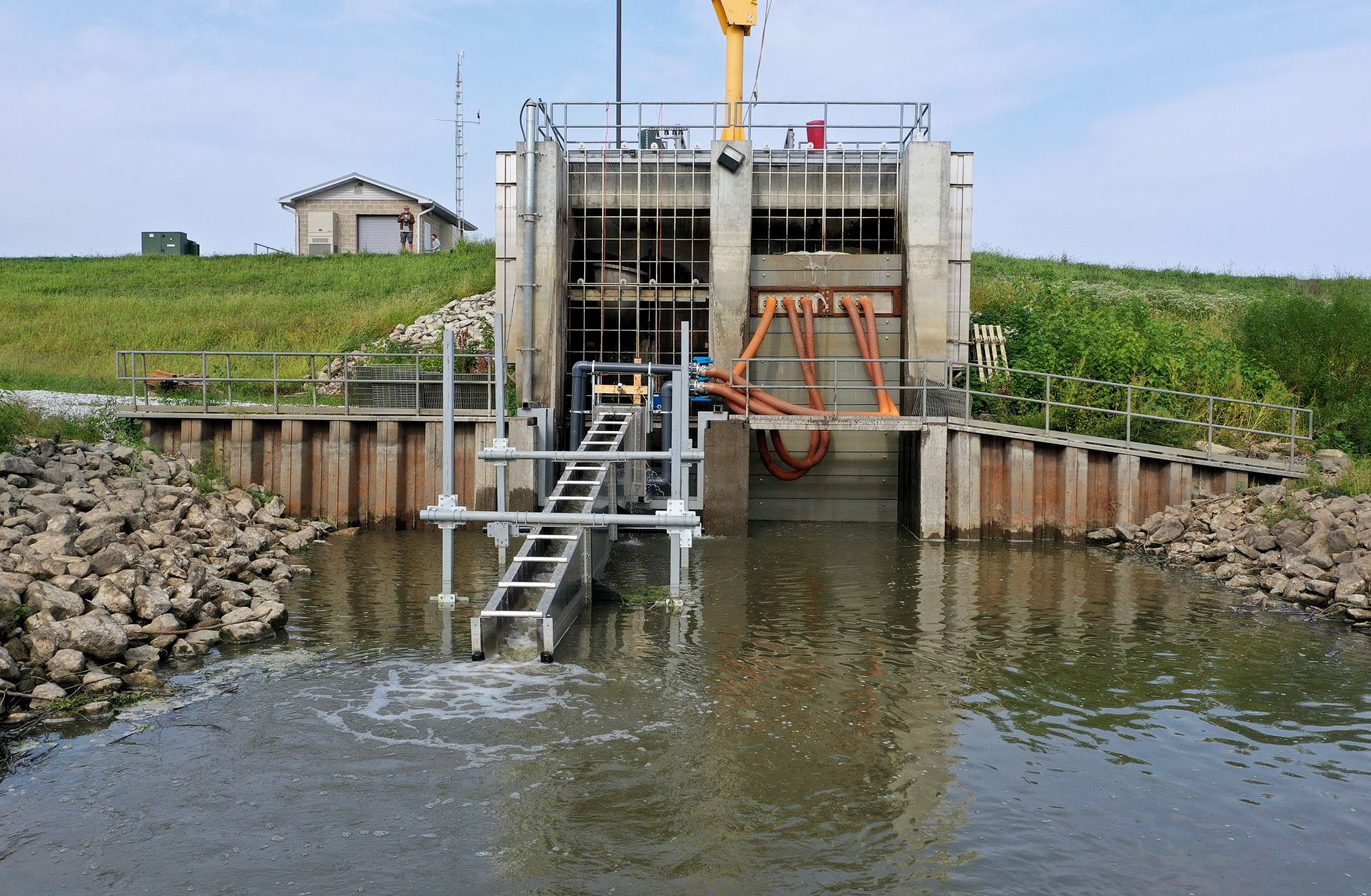 EMIQUON PRESERVE – Fish and wildlife researchers are testing new image recognition technology on the Illinois River to manage invasive carp species.
The system is located along the Illinois River, at the Nature Conservancy's Emiquon Preserve in the Emiquon National Wildlife Refuge near Lewistown in Fulton County.
The system first attracts fish onto a device called a fish ladder, using water flow, temperature, food, or other attractants.
Then, the fish are taken through a scanner that captures up to 18 pictures of each one in less than a second, according to Jim Lamer, one of the project's collaborators and a river ecologist with the Illinois Natural History Survey.
Lamer says computer technology can automatically identify the species of each fish and sort it accordingly, as an invasive or native species.
"It's a machine learning process that recognizes the attributes of individual fish species," Lamer says. "The good ones, we can move one way, and the bad ones can go another way."
Invasive species, which includes Asian carp, can be removed, while native species will be allowed to continue through the Illinois River.
The new system and its technology is the result of a collaboration between The Nature Conservancy of Illinois, the Illinois Department of Natural Resources, the Illinois Natural History Survey and Seattle-based Whooshh Innovations.
Whooshh Innovations developed the fish scanner and has implemented other fish conservation technologies on the West Coast.
"The nice thing about this technology is that it's not human power intensive," says Doug Blodgett, Director of River Conservation at The Nature Conservancy. "It's never been used in this way in the Midwest. We're trying to selectively deal with these invasive species."
Blodgett says the system has been "relatively successful" so far. The research team has captured 10 species of fish and two of them are non-native.
He also says this system wouldn't replace existing strategies like strategic netting or hydro acoustics.
"This isn't a silver bullet," Blodgett says. "We don't believe that if this works, we can forget about all of the other things we need to do to deal with invasive species. This is just one additional tool."
Blodgett says it's important for people to understand how much damage invasive species can have on ecosystems, as well as on costs for the fishing industry.
He says the resources and time spent on invasive species control should ideally be geared towards restoring and maintaining these ecosystems.
Lamer says the heavy rainfall throughout Illinois in the last few weeks has contributed to more frequent spawn areas for invasive Asian carp.
"As we keep having these large punctuated rainfall events, it's promoting their spawning," Lamer says. "The problem is just going to get worse."
Another benefit of the new system being tested at Emiquon Preserve is how it will help native fish move across the locks and dams along the Illinois River, Lamer says.
"You can't remove the locks and dams, but finding a way to move fish across those, especially migratory species, to access upstream spawning grounds and habitats for food…This could be a great tool for those," he says.
Researchers say the biggest challenge now is determining the best way to attract fish to the system.
For example, two dozen gizzard shad, a native species, were moved in one night and the next night, they moved nearly one thousand of the same fish.
"It's a little humbling as we look at this, and see that we really don't understand even our native fish movements as well as we could," Blodgett says.
Overall, researchers are excited to better understand what drives these fish – native species and invasive species.
"Doing research is really going to be exciting, not only to address the invasive species problem, but also helping us with management in the long-term," Blodgett says.
"We're making sure these fish are around for the grandchildren, my great-grandchildren, and to know we've got a sustainable fishery out there in the Illinois River and upper Mississippi."
Vivian La is a student journalist for Illinois Newsroom. Follow her on Twitter @vivian_la_