Theatre's Gradual Return In Champaign-Urbana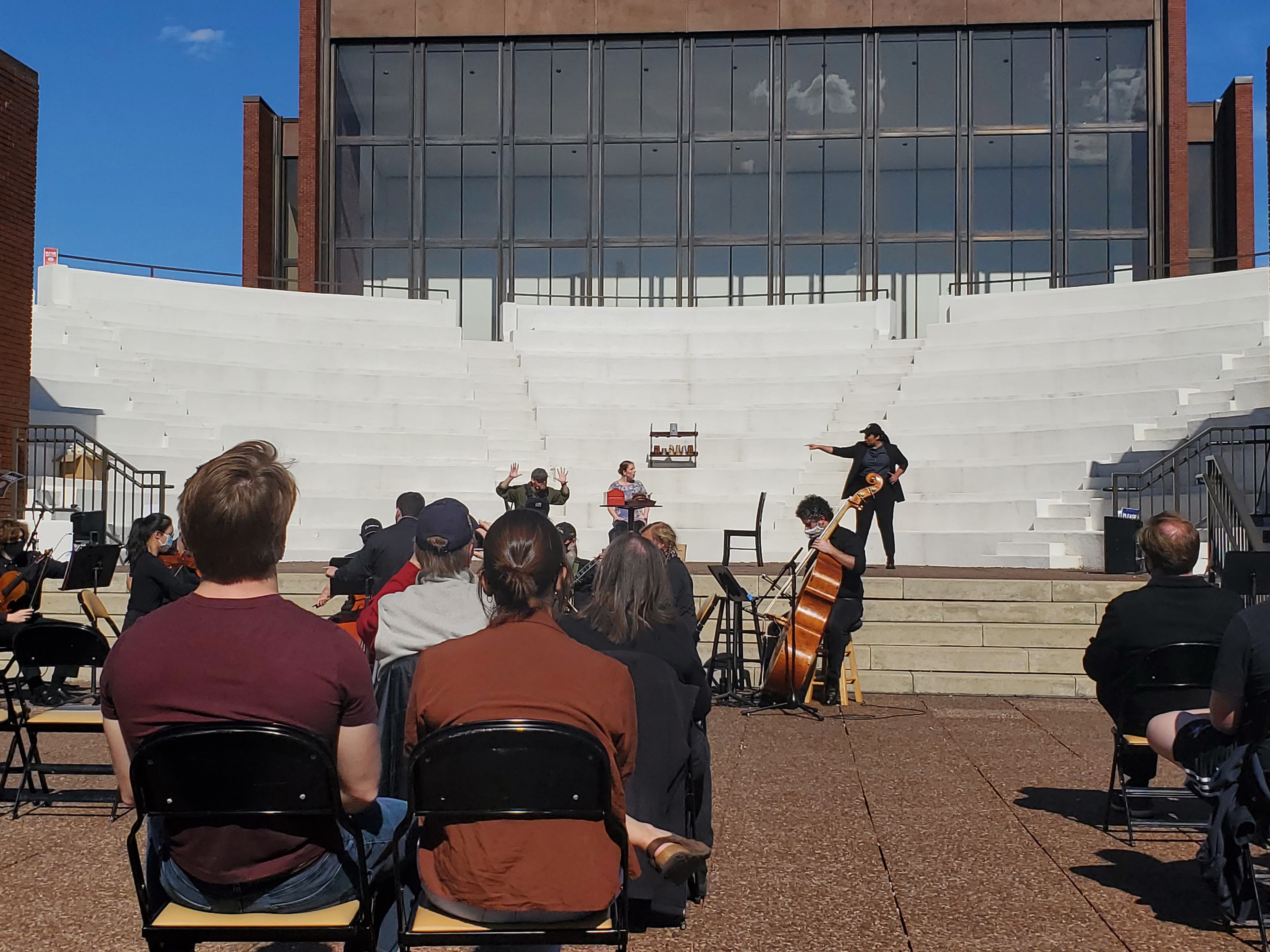 URBANA — Things haven't been easy for community theaters in Champaign-Urbana this past year, according to their leaders.
Kelly Nowlin, executive director of the Champaign Urbana Theatre Company (or CUTC), said they've been unable to do any live shows since they canceled their March 2020 show in the middle of its run.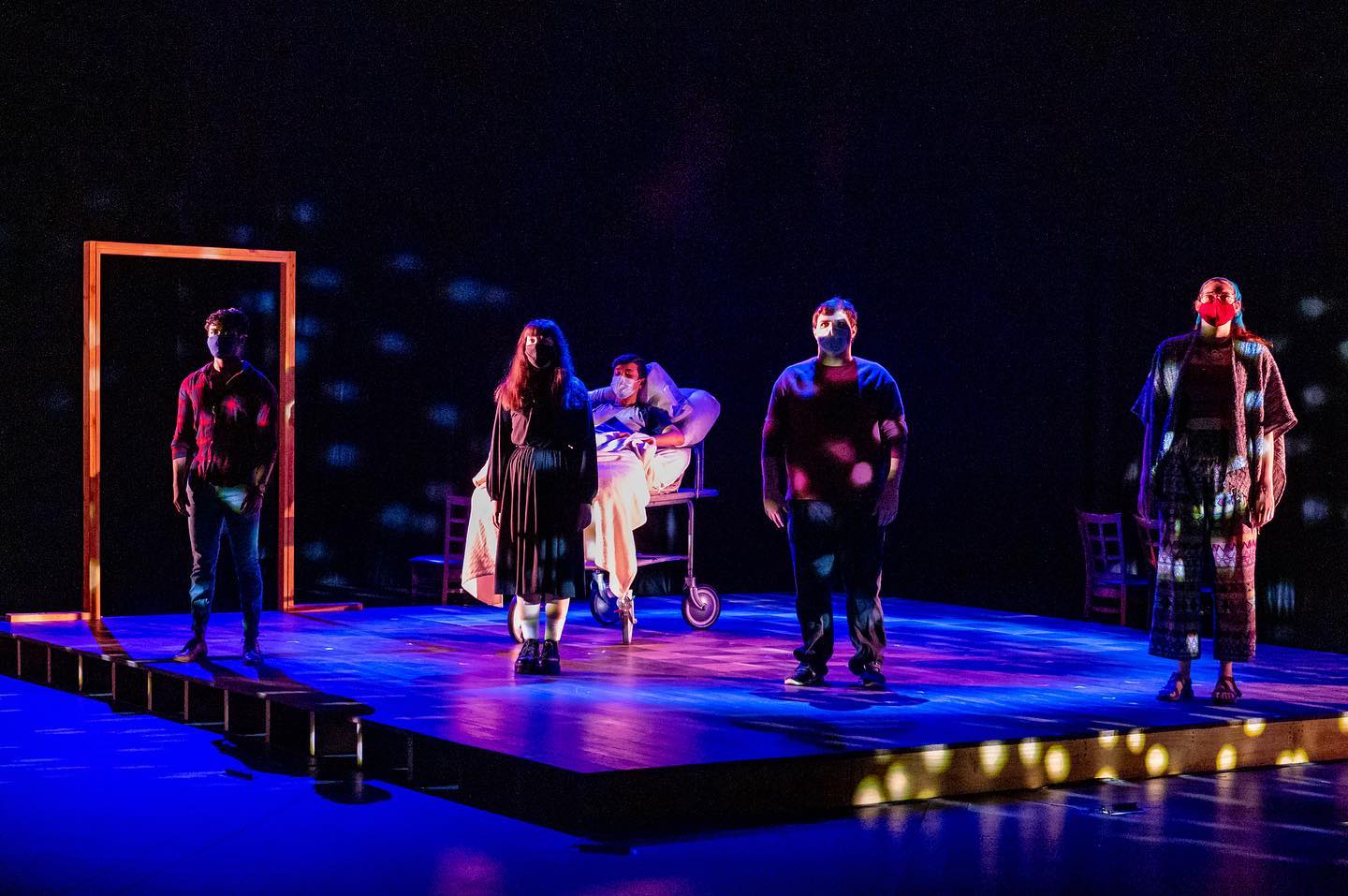 "It was kind of heartbreaking because it was sold out, but we had to do what was safe for everyone," she said.
She said she's hopeful that CUTC can put on a show this November, but that most of their planning is for 2022.
According to Nowlin CUTC will be starting a "Driveway Cabaret" show soon, where a cast of 10 kids from the community, aged 13 to 18, will perform a mix of solos and small group numbers in people's driveways and backyards for small audiences just as a way to give the young actors some outlet to perform at all.
Nowlin and Jaclyn Loewenstein, the president of The Celebration Company at the Station Theatre in Champaign, both said that their theater's executive boards are considering the idea of requiring vaccinations to participate in future shows but that nothing is set in stone yet.
Outside the Krannert Center for the Performing Arts in early May, a small crowd gathered in front of the amphitheater to see the new opera "The Last American Hammer."
Audience members checked in with an usher, showed their tickets, and then entered the roped-off area where they sat alone or in pairs in socially distanced seats. Eventually, the small string orchestra, all the players masked and sitting six feet apart, started warming up and the show began.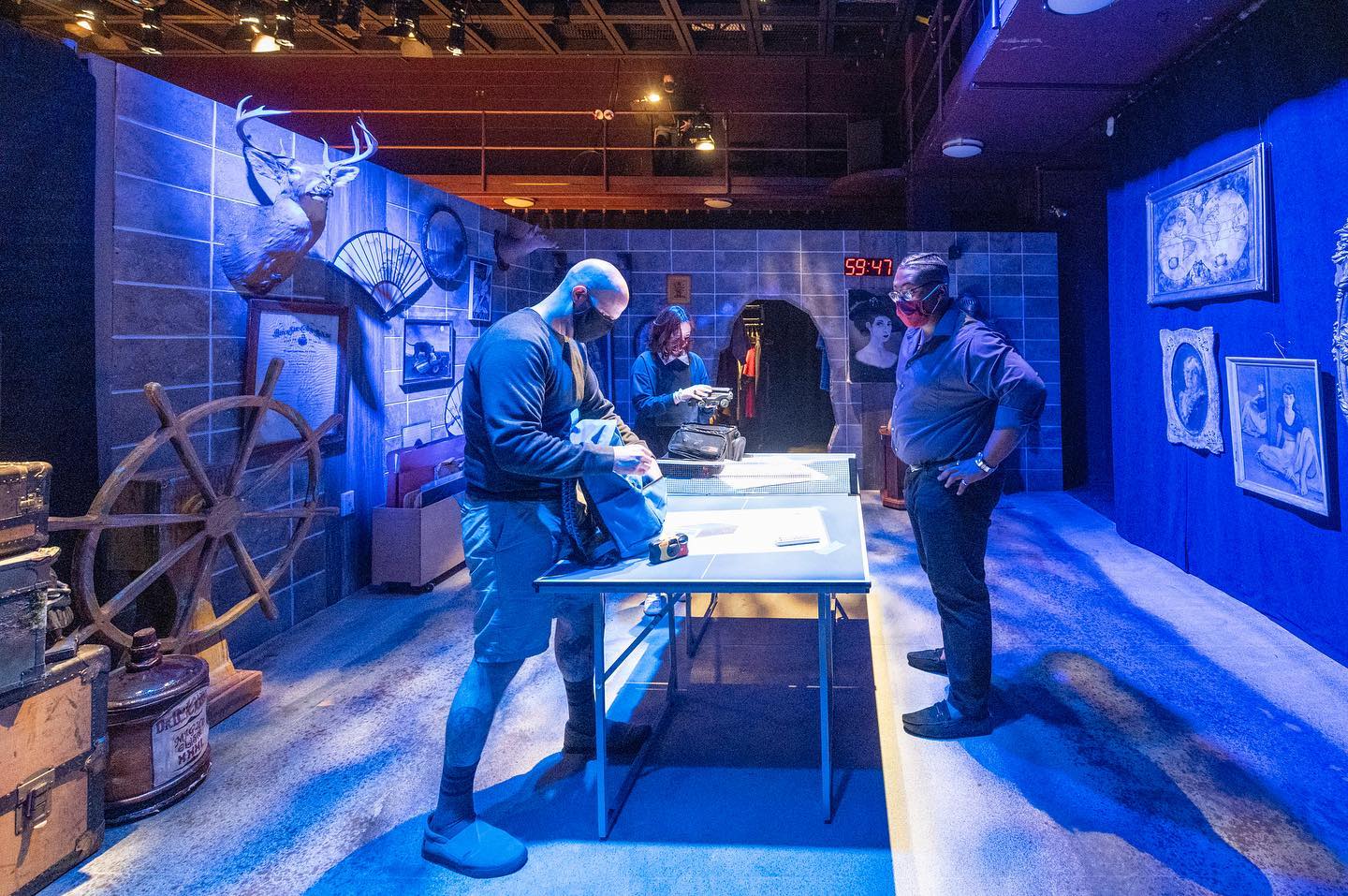 This is actually the second production to utilize the outdoor performance space this semester. In April, the amphitheater housed a production of the musical "Ordinary Days."
Because they were unmasked, the cast members had to be 10 feet apart while they were singing, and none of them could look at each other while they sang, said Lyric Theatre junior Mady Simanonis, one of the show's four cast members.
"It proved to be super difficult when you are trying to tell these stories and have these relationships and you can't look at them," Simanonis said.
Simanonis' director, Sara Wigley, a clinical professor in the Lyric Theatre department, said these difficulties have been a challenge for all of the shows they've produced this semester, but there were also difficulties picking the shows.
The university only allowed up to five unmasked singers at a time in a space, so Wigley said the faculty had to consider the size of the show's cast as well as the type of music so students could gain experience with different styles of performance.
The Lyric Theatre department ended up producing six live shows this semester, compared to one last semester.
The Illinois Theatre department has been using virtual options to give their students something to do during the pandemic, but many students said they're tired of it.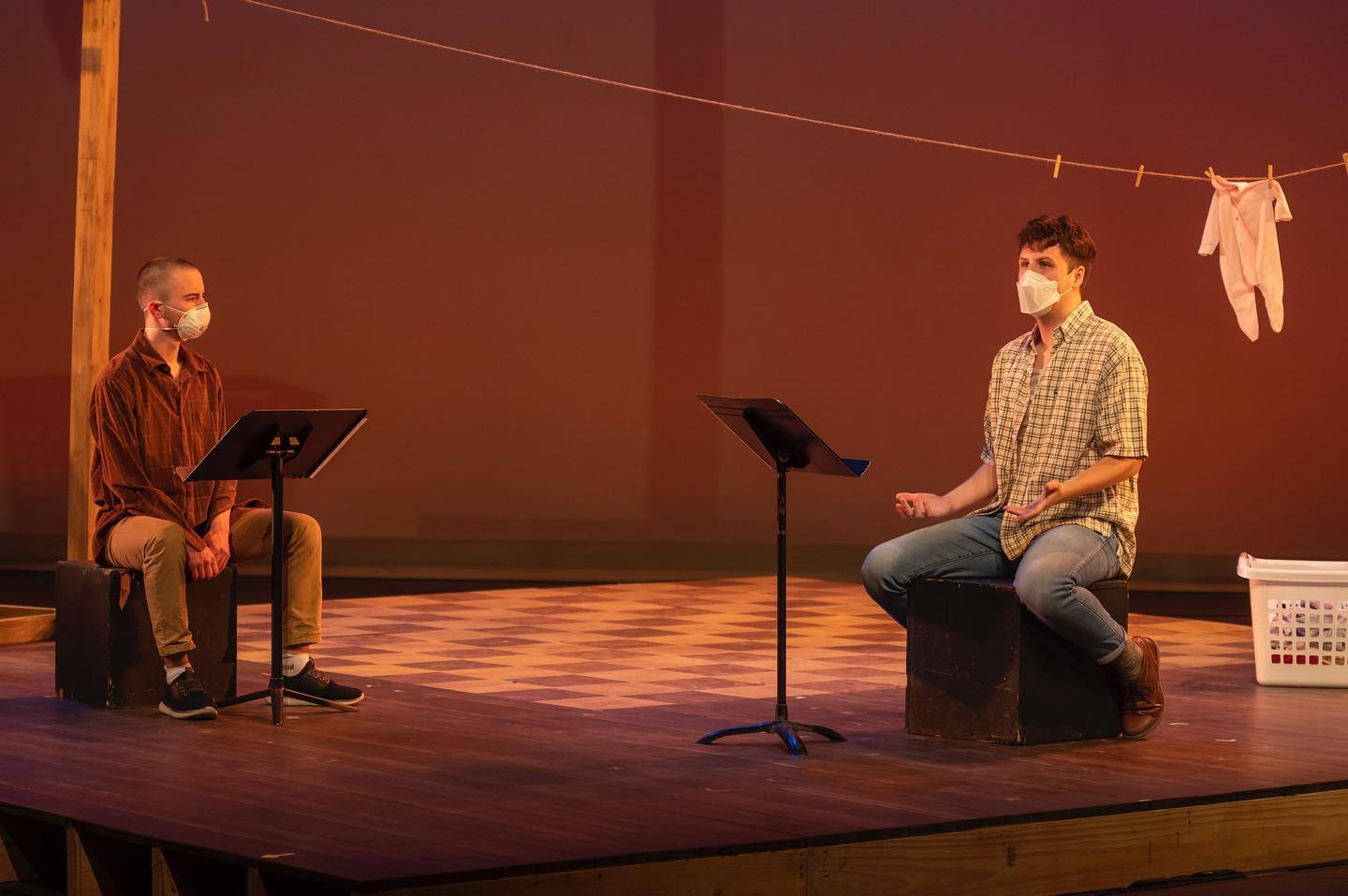 "Putting on Zoom theater is kind of miserable," said Rebecca Goodman, a junior in Theater Studies at U of I.
She's been directing plays virtually over the last few months but said it just isn't the same. Now Goodman and other Illinois Theatre students have gotten a chance to work on what some of them said is their first live show since March of 2020.
Illinois Theatre produced three live shows this semester, one of which was the New Works Festival.
Goodman and another Theater Studies student, Jackie Moreno, both got a chance to direct plays in the festival. For Moreno, this was her first directing project, and she said the pandemic has made the experience bittersweet, in a way.
"It's a great learning experience," she said. "Not to say that I'm happy that this is going on—I'm not—but it is something that I'm at least grateful that I get this experience."
Another one of the live plays was "The Heist," an interactive escape room in the Krannert Art Museum.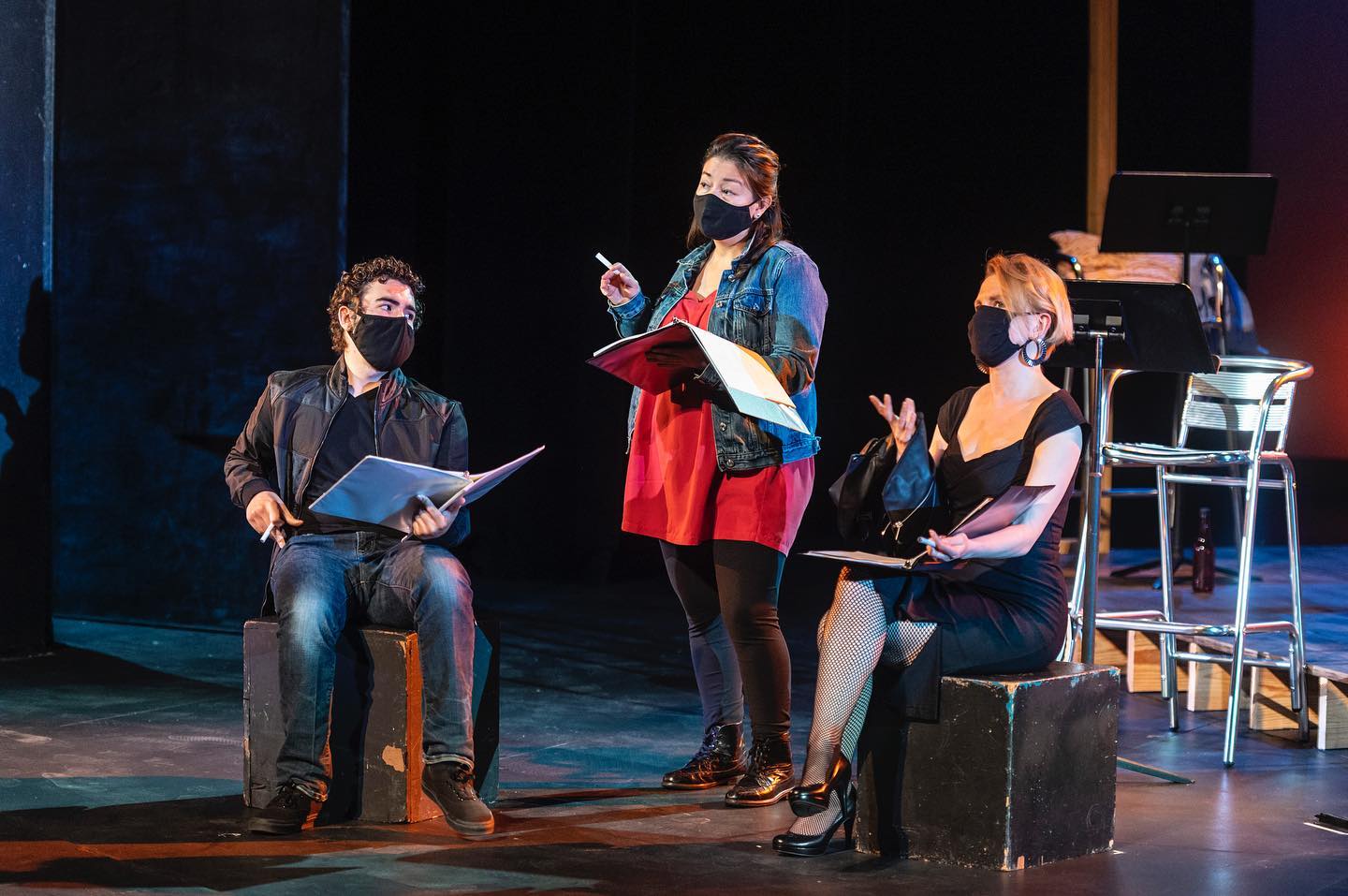 Director of "The Heist" Vincent Carlson said he's excited about what the forced adaptations of theater will mean for future shows.
"These are steps and these are techniques and they're experiences and events that we're sharing, and there's great value in that," he said. "And I'm interested to see how much of this we retain in the future."
Many theatre-makers just said that they were grateful they could start to make art again, in whatever ways they could.
"It's a very fantastic feeling because it feels like a part of you was missing, like you weren't sure what it was, but that's what it was," Moreno said.