Urbana Hospitals Not Requiring COVID-19 Vaccine For Employees Yet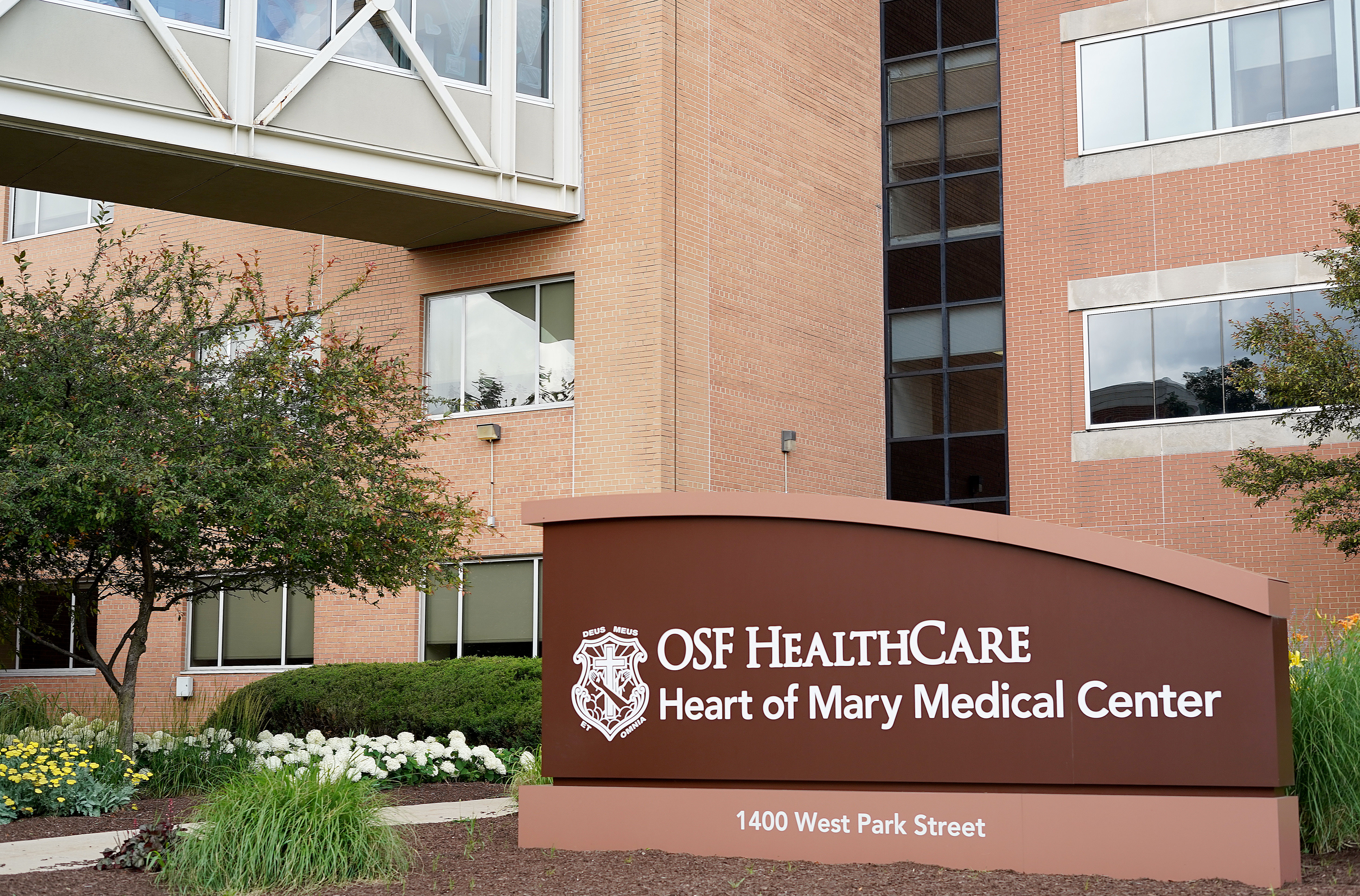 URBANA – Urbana's two hospitals are not requiring employees to be vaccinated against COVID-19, but vaccinations are strongly encouraged.
At OSF Heart of Mary Medical Center, 64% of all staff – including leadership, frontline workers and support staff – are fully vaccinated, according to Deborah McCarter, the hospital's vice president and chief nursing officer.
A spokesperson for Carle Foundation Hospital says the majority of their staff are vaccinated. They did not provide specific data.
Representatives for both hospital systems say they are monitoring the state of the pandemic and the Centers for Disease Control and Prevention guidelines to determine whether the COVID-19 vaccine will be required for employees in the future.
Hospital systems nationwide are making decisions about whether to mandate the vaccine for their employees. In mid-June, a judge dismissed Houston hospital workers' lawsuit that challenged the hospital's vaccine requirement.
Michael LeRoy, a U of I professor and employee relations expert, says he expects that requirements in hospitals and workplaces will become more common as vaccines become fully approved by the U.S. Food and Drug Administration.
Hospitals requiring their employees to be vaccinated is different from a business or different workplace, LeRoy says.
Healthcare employers did not see a wide scale resistance to vaccination until the pandemic, and it could be problematic if this continues into the flu season and beyond, LeRoy says.
"If you have twenty or thirty percent of your workforce that are frontline health workers saying 'nope, I'm not getting vaccinated' it really erodes confidence in the essential services they provide their patients," LeRoy says.
The Illinois Nurses Association believes the COVID-19 vaccine should not be mandated for nurses, according to INA spokesperson Chris Martin.
He says the use of the vaccine is highly encouraged, but nurses should consult with their physicians.
"This issue should be treated in a similar fashion as other issues that govern workplaces, nurse health, and the like," Martin says.
McCarter says OSF Heart of Mary Medical Center still has various safety guidelines in place to keep patients and staff safe. Masks are still required and social distancing is enforced where possible, she says.
"Coming into the hospital setting, we still want to make sure we protect our patients and families," McCarter says.
She says one of her primary concerns at this stage of the pandemic is the possible resurgence of cases as variants circulate in the state.
The Illinois Department of Public Health has counted 9,766 cases of COVID-19 variants as of Tuesday. This includes 103 cases of the Delta variant, which is causing some public health officials to reconsider mask mandates in certain situations.
McCarter says the most important thing people can do is to get vaccinated. OSF Heart of Mary Medical Center has been promoting vaccines and hosting community clinics.
"We aren't seeing a resurgence, but time will tell," she says. "But I'm confident that we're doing what we should be doing at this point and allowing people to get back to some normalcy."
Vivian La is a student journalist for Illinois Newsroom. Follow her on Twitter @vivian_la_.